A wearable device that supports special educational needs (SEN) children to discover mindfulness when emotional stress levels are elevated. The wearable will help the reduction of stress in children and allow them to thrive and enjoy their time at school and at home. The product decreases meltdowns and supports a positive and productive classroom environment. The carers can monitor children's stress from the Woowi app. 
Woowi is a start up company who took part in the Nova business incubator program, who were in need of further R&D to help as part of there Growth investment pitch. This was a freelance project where act as lead designer of product development.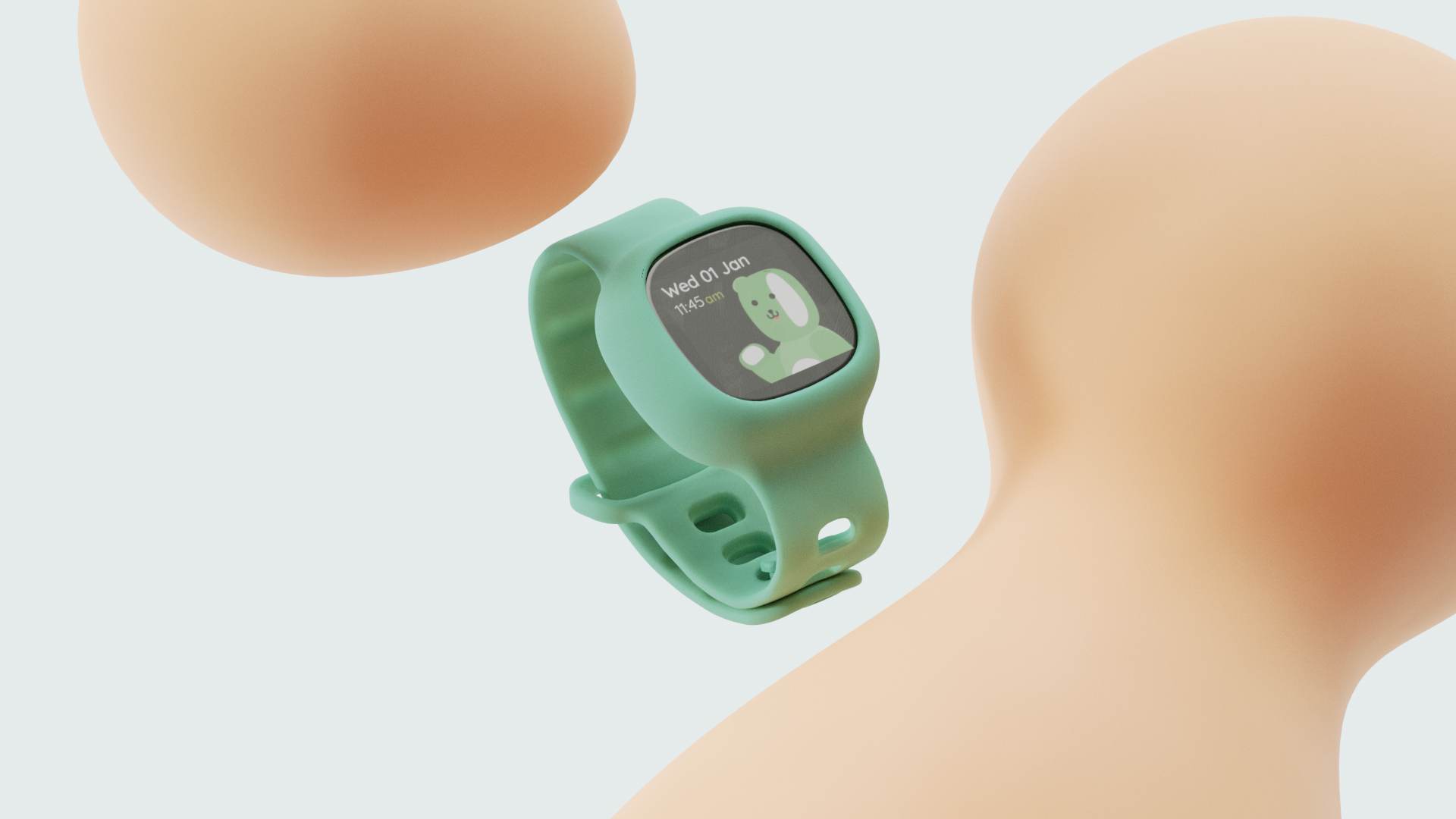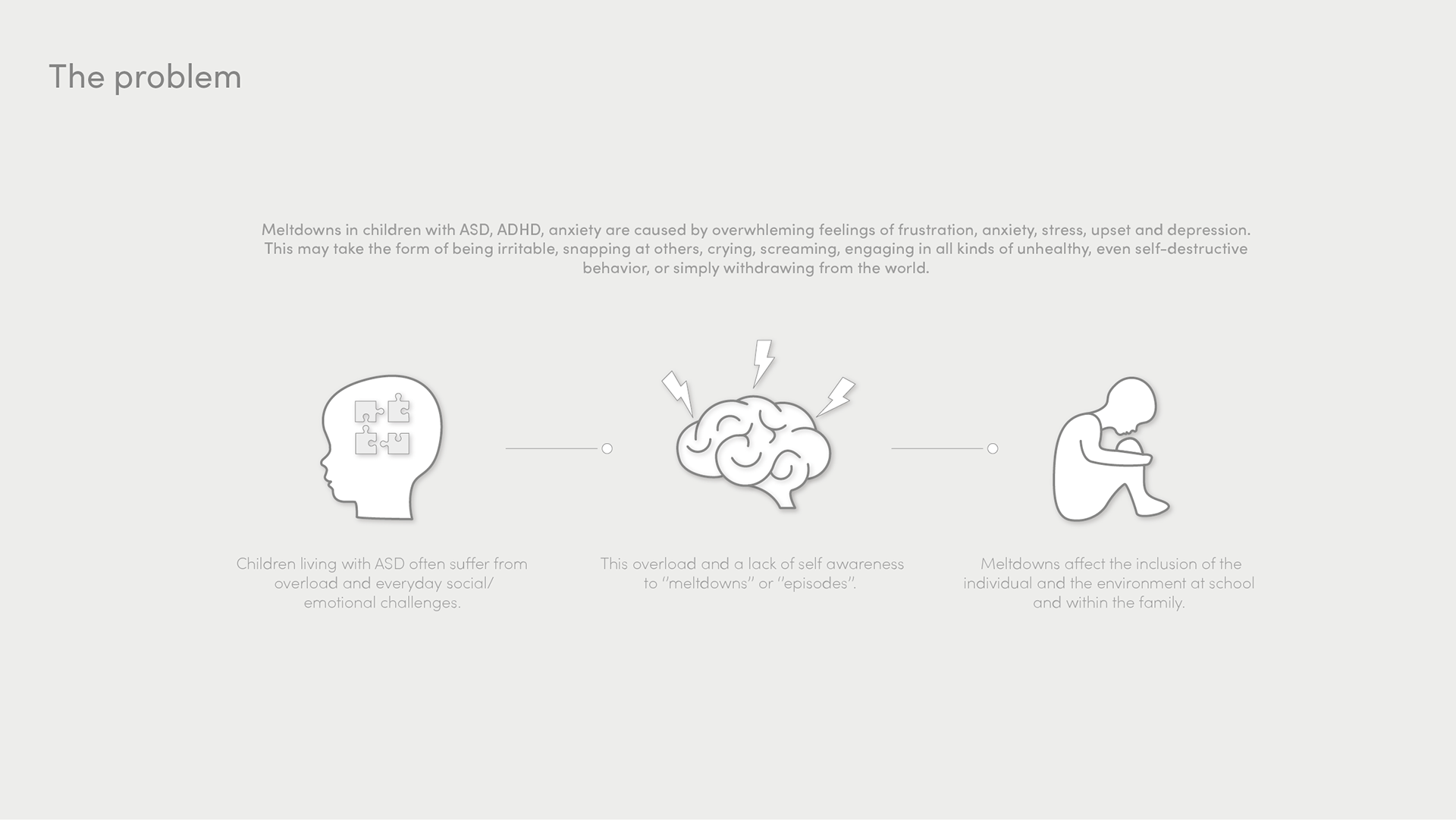 After an extensive research phase, we completed two parent focus groups and six parent and child telephone interviews. Research into CMF for autism had been established which drove the future design work. This research gave us an insight into the lives of parent's with an ASD child and allowed us to define the user's experience with the proposed concept. Quick digital sketches were prodcued and feedback to users to get an understanding of there expectation of what sort of product they expected to see.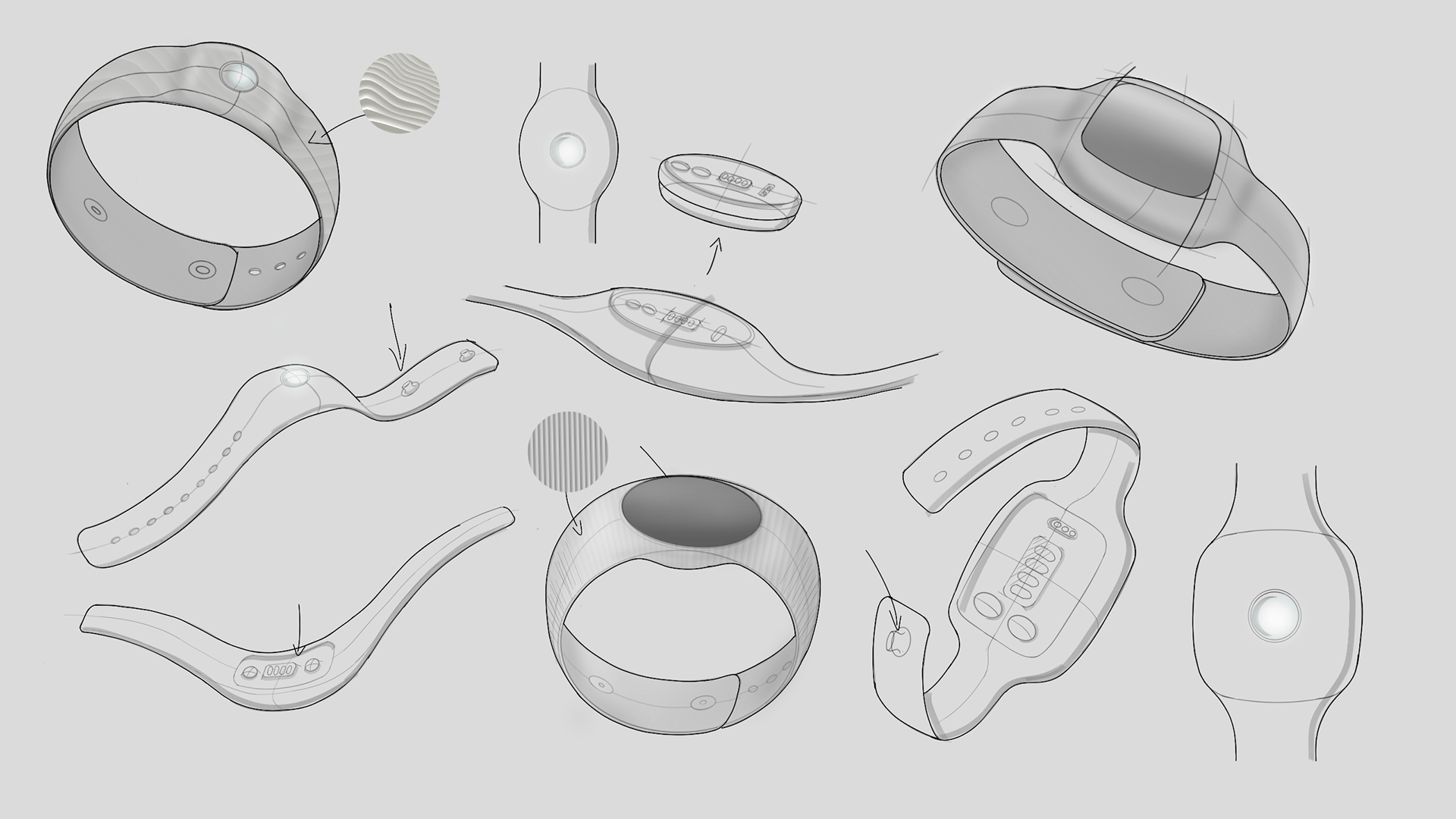 The feedback from the focus group at Abbot's Lea School provide the team with the right insight to create a final design. The children seemed to react well to using a wearable for their autism. All children were keen for the design to have a screen to increase usability. The silicone material tested also worked well with those who were hyper sensitive to materials.